[rev_slider alias="giving-back-slider"]
Our Vision
Since opening our doors to the public in 2012, Silversmith Brewing Company has received the enduring support of Virgil and all other areas of the Niagara Region. Through thick and through thin we have be supported by a diverse community of craft beer enthusists. We view giving as a philanthropic opportunity to give back to the communities that so generously support us.
We strive to focus our efforts towards providing those less fortunate with more opportunity for equality, opportunities for education, environmental welfare and bringing people together.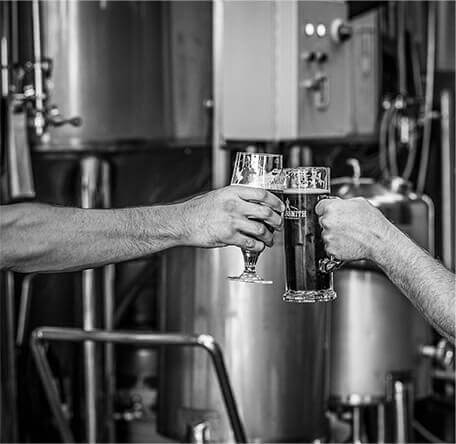 Happiest of Hours
Silversmith Brewing Compnany is committed to providing an opportunity to local nonprofits for fundraising in the taproom. Happiest of Hours takes place every Wednesday from 5-8pm, with $1 from every pint purchased donated back to each week's partner organization.
We are currently accepting applications for January-June 2020. The application will close on November 30, 2019. Applicants will be contacted 3-4 weeks after the application has closed.
How to Apply
In order to apply , please read through the following list to ensure you meet our requirements.
We do not partner with organizations with religious or political purposes
We do not donate to professional groups, networking events, conferences, conventions or workshops
We do not donate to universities, private institutions, or tuition based education
We do not provide donations for individuals and organizations
Donations must be picked up from the Brewery
We must work directly with a representative from the nonprofit organization
In order to serve a broad community of organizations, eligibility occurs once a calendar year.