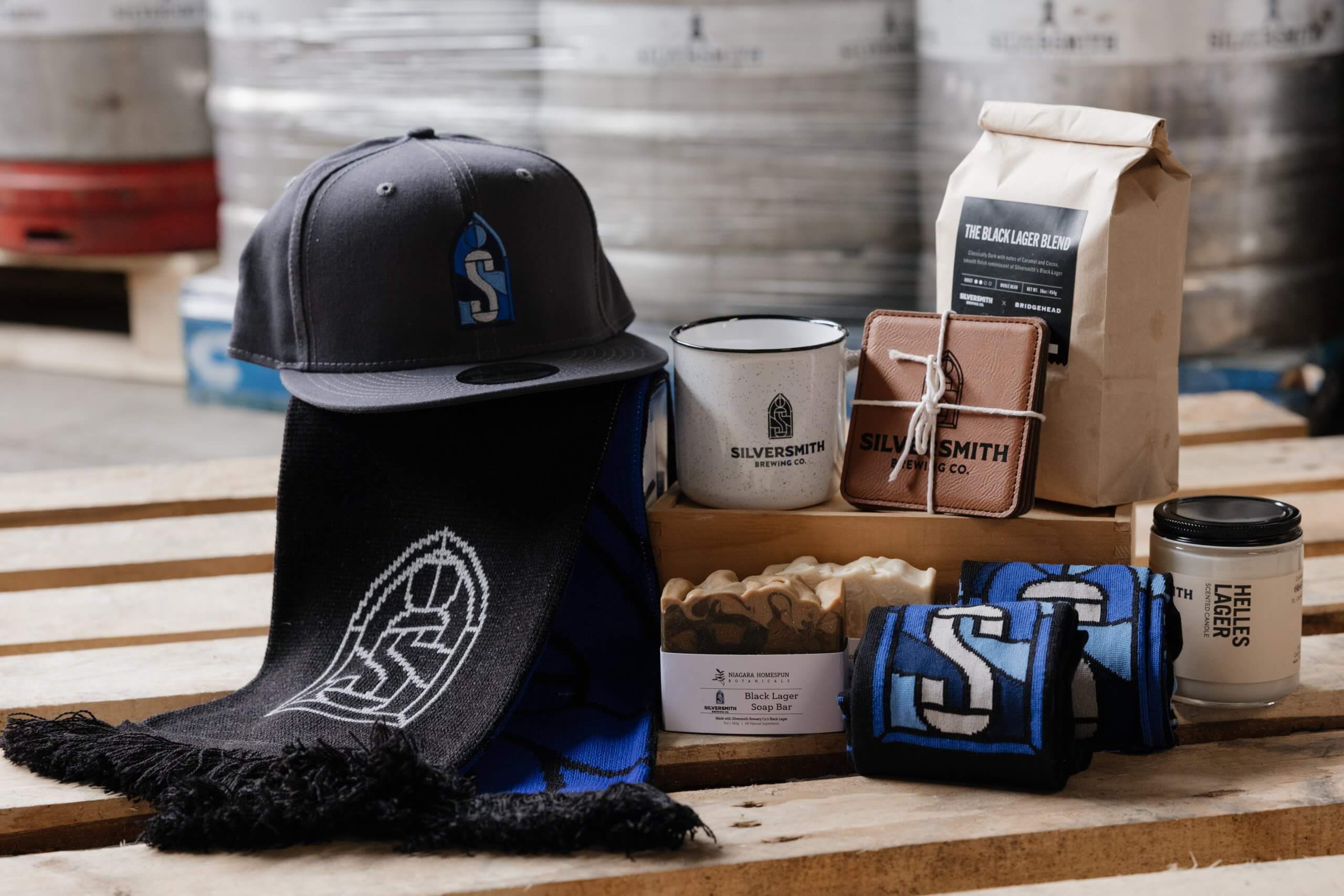 Shop Our
New Merch
Silversmith Brewing Co.
View Store
Our Beers
We're best known for our multi-award winning Black Lager brewed right here in Ontario. Our delicious hand-crafted beers are available on tap and in cans. You'll want to stop by often so you don't miss out on our seasonal and limited releases!

The Church
Our church dates back to the 1890s. Rustic & modern converge with soaring vaulted ceilings, timber beams and brick walls. A bar of reclaimed barn wood grounds the space, and provides a chance to lean while marvelling over its character as you enjoy a pint of one of our tasty beers.
Our home is not only a Brewery and Beer Hall, but also a place for passionate and knowledgeable folks to guide you through an incredible beer experience like none other.
Silversmith proudly redefines not only the craft beer experience but tourism in Niagara. We've created a space where travellers and locals alike can meet and seek refuge over a delicious brew.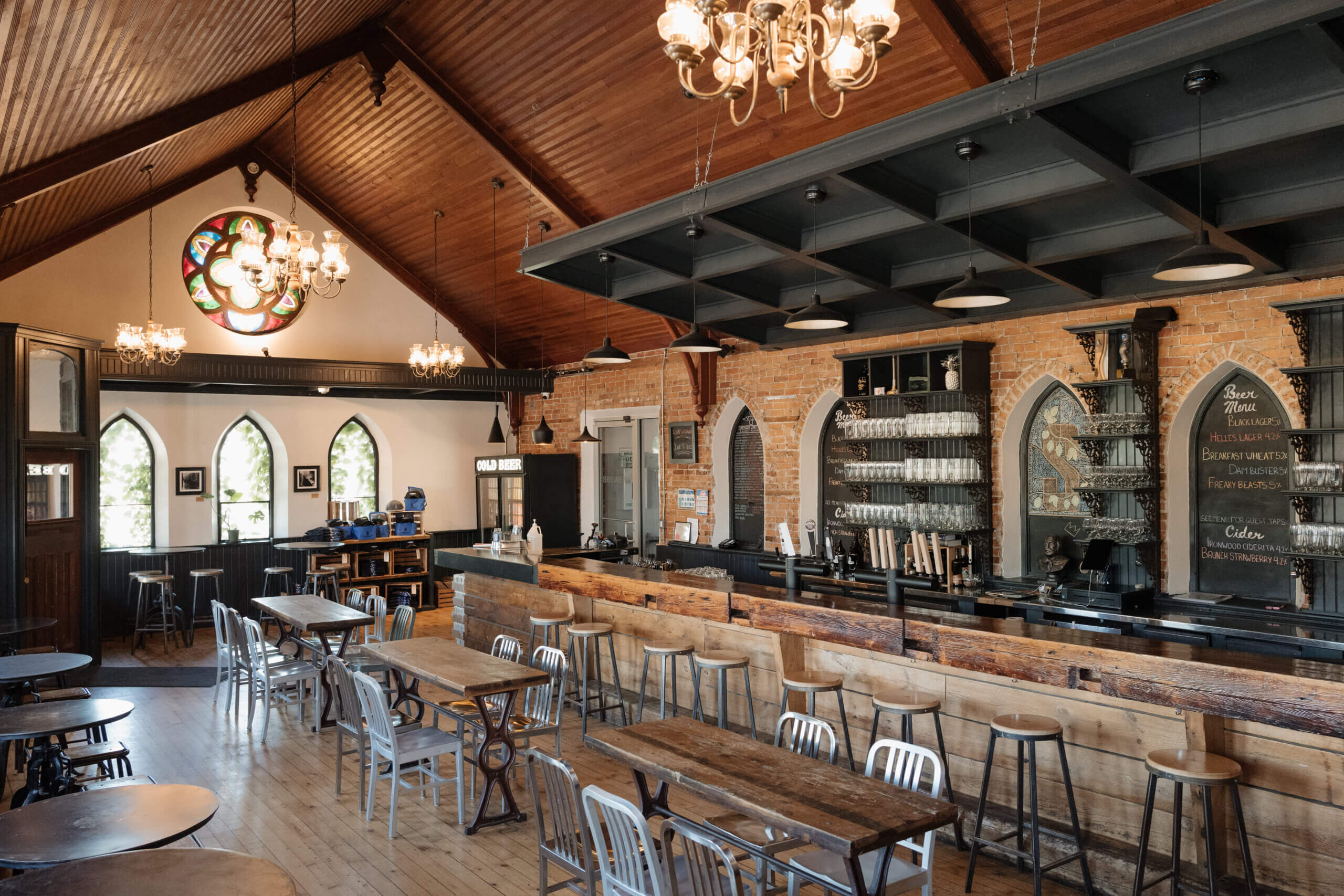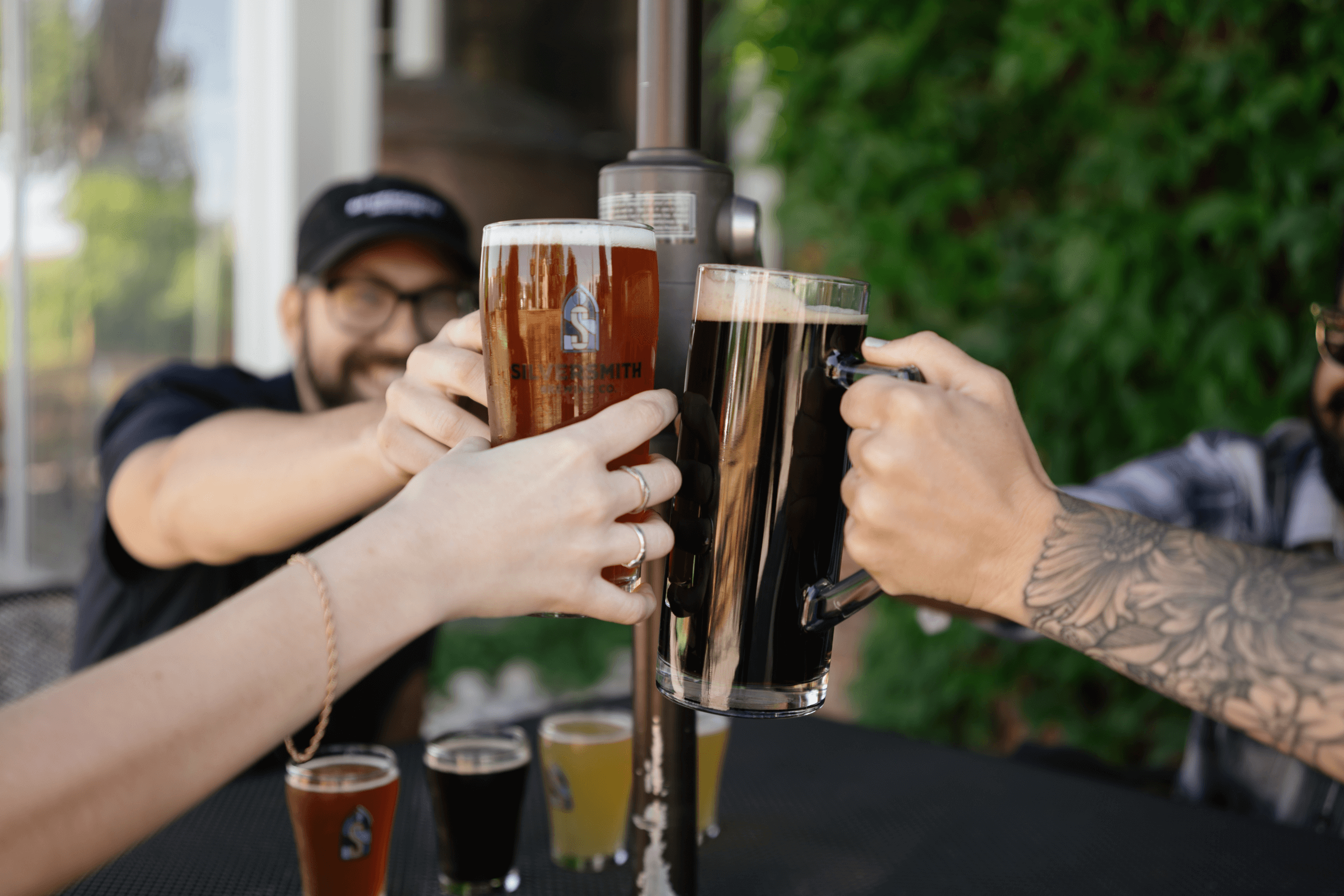 Somebody Loves You
What began on a cozy romantic day in February became so beloved, that it turned into a permanent fixture of our Church. Our Somebody Loves You blackboard has become a conversation piece for curious guests.