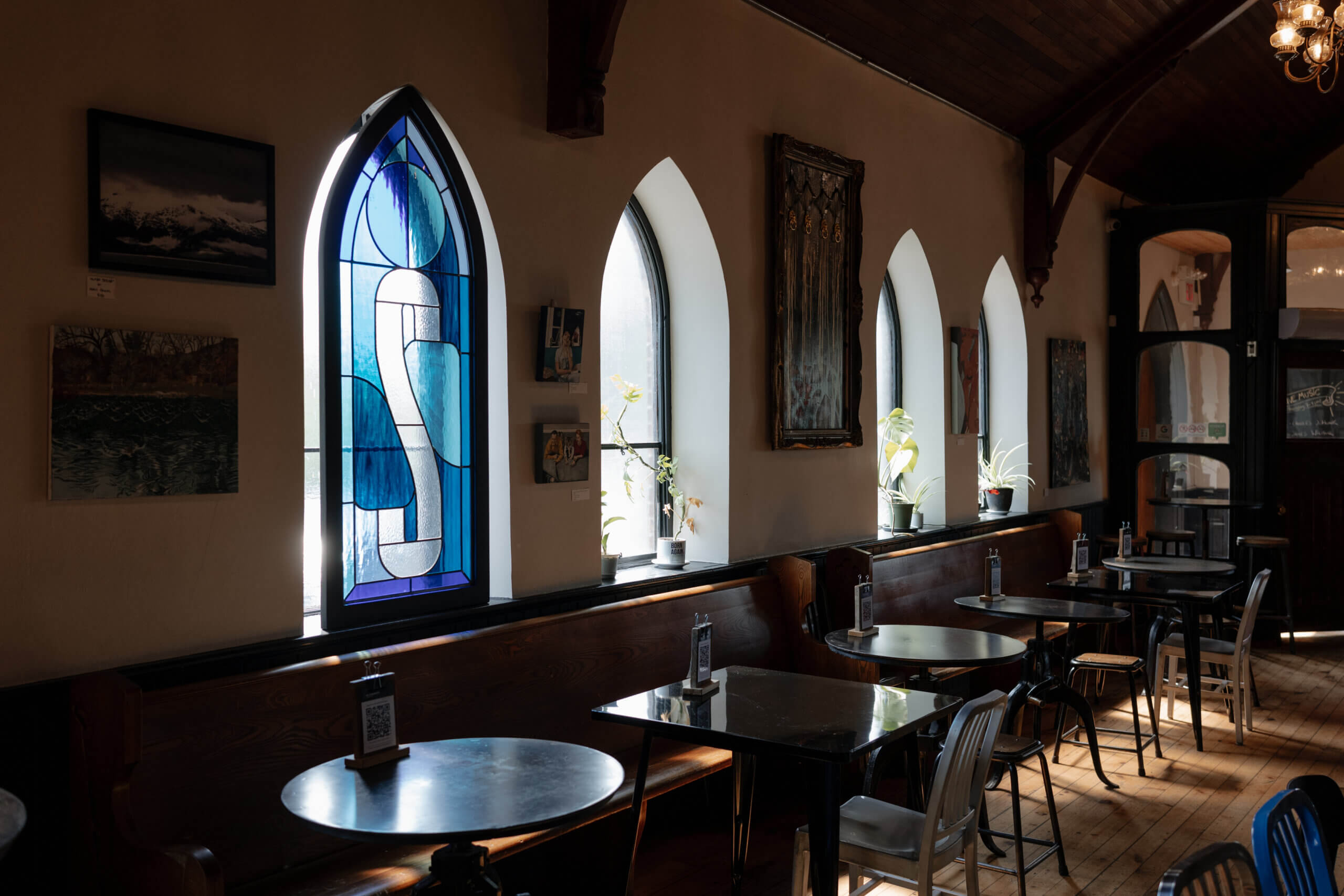 Do you take reservations?
We do not take reservations, we are a first come first serve location. Should you have a large group, we kindly ask that you call 30 minutes before your arrival and we will do our best to accommodate your group. In the event we are at capacity, there may be a maximum wait time of 15 minutes.
Dietary concerns
We can provide menu items that satisfy Celiac, Vegetarian and Vegan Diets.
Where are you located?
You can find us in our beautiful church at 1523 Niagara Stone Road, Virgil ON L0S 1T0. You can also find us in our brewery at 75 Horner Ave, Etobicoke, ON M8Z 4X5.
Do you offer tours?
Yes! We currently offer tours at our Etobicoke, ON location. Contact us to book a tour.
Can I bring my children and or dog?
Children are welcome to accompany a responsible adult. Dogs are permitted on the patio as long as they are enjoying themselves and not disturbing other guests.
Is Silversmith a space for everyone?
Silversmith Brewing Co. is an inclusive safe space for all people. We promote a healthy, mutually respectful space, free from bigotry and hate. We value equity, diversity and inclusion.  Should you choose not to appreciate our style, you will be asked to leave.  Thank you for your understanding.
Due to the historic nature of our building, we currently lack a wheelchair accessible entrance. Outdoor accessible seating is available, however access indoors is not available via accessible entrance. We are looking at how to solve this as soon as possible.
Do you host events?
Yes! We currently host private and semi-private events at both our Virgil, ON and Etobicoke, ON locations on a case-by-case basis. Please get in touch to discuss the details.
Do you sell kegs?
We sell all of our core brands in kegs, and some of our limited releases. We do not provide any sort of dispensing unit. Please call ahead when purchasing a keg as we will want to make sure it's out of storage and waiting ready for your arrival.
Where can I find your beer?
In Ontario, you can purchase all of our brands at our Virgil location (The Church) and our Etobicoke location (The Brewery) for take-away in a number of formats including 473ml and kegs. You can purchase our The Black Lager, Helles Lager, Nut Brown Ale and Pale Ale from the LCBO along with two of our seasonal brews. You can also find our beer for pick up at many grocery stores including Sobeys and Fortinos and a number of The Beer Store locations across southern Ontario. And please, if you don't see it, ask a store manager or beer ambassador to start stocking it!