OUR History
Our story began way back in 2011, when two friends looked around their hometown of Niagara-on-the-Lake and were struck by the fact that while the region had 38 wineries, there wasn't a single brewery. They decided it was time to change that. In the nearby town of Virgil was an old church. The friends bought the 117-year-old building, moved their equipment in, and Silversmith Brewing Company had its home.
Lots has changed since then, but two things haven't. First, we still make our famous, multi-award winning The Black Lager. Second, our brewery is still located inside our old church in Virgil Ontario. If you're not familiar with the area, let's just say we're on the edge of Niagara-On-The-Lake Ontario.
The Church is home to a group of passionate and knowledgeable staff who are dedicated to providing an experience like no other. The Silversmith Brewing Company proudly redefines not only the craft beer experience, but tourism in the Niagara Region. And if you cannot make it down here, our beer is stocked in select Beer Stores and LCBOs across the province.
In 2022 Silversmith Brewing Co. purchased Black Oak Brewing Company. By joining together, we're able to brew a combined portfolio of award-winning craft beers. The Brewery in Etobicoke, with its taproom, beerhall and retail store, will remain fully operational, with all its employees becoming part of the Silversmith team.
We've created a space where travellers and locals alike can meet and take refuge over a delicious brew in a historic property. And we love bringing great people together to build a community that values craft beer and each other.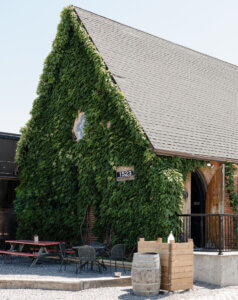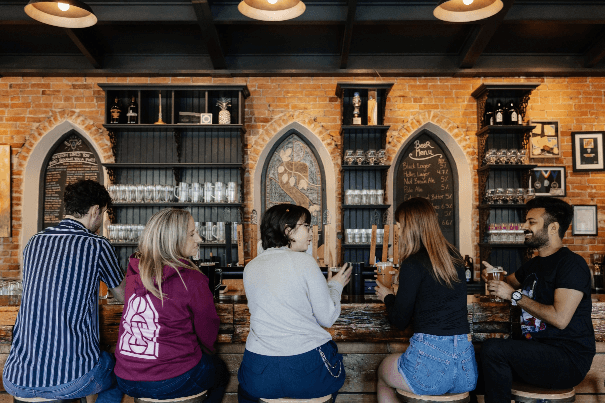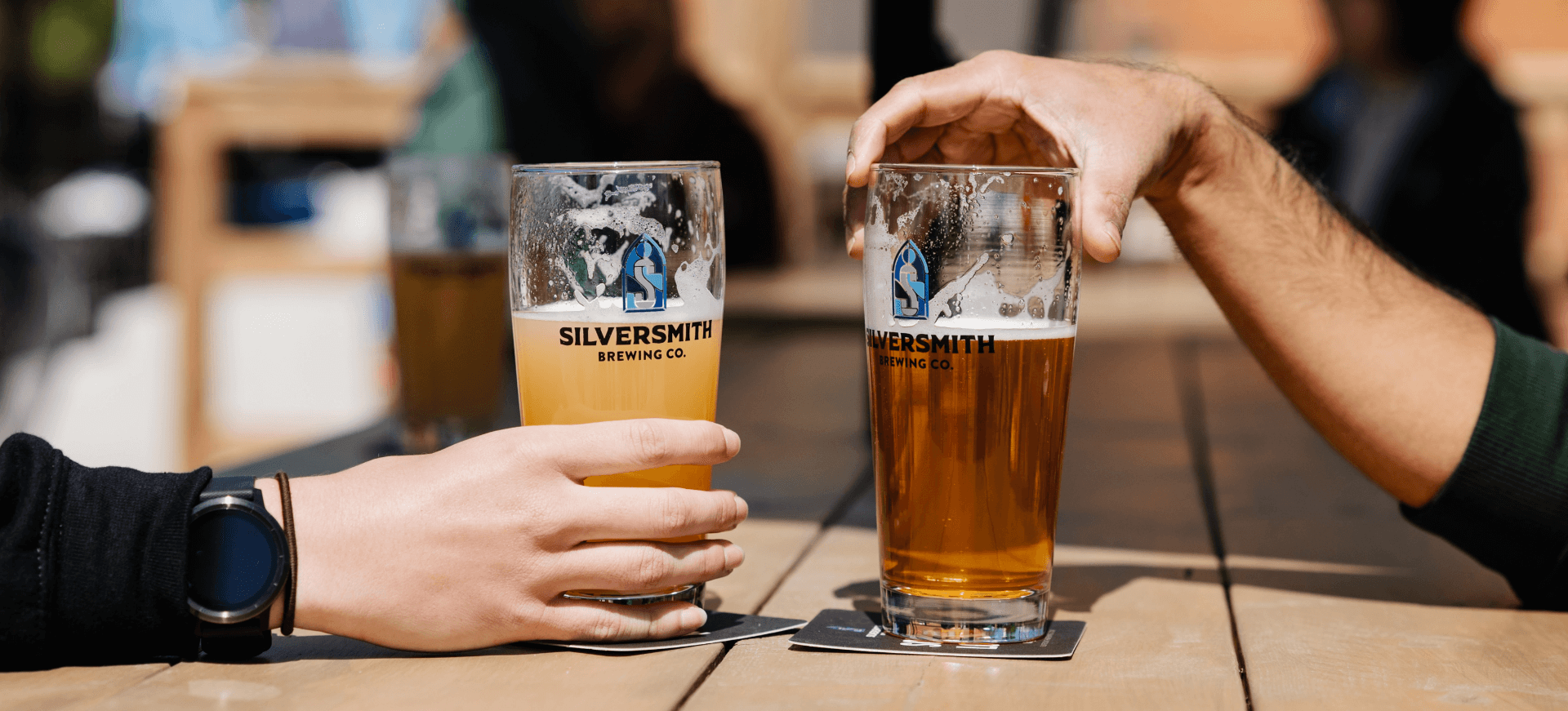 Our Future
You may have noticed we've changed a few things around here. For starters, a brand new Silversmith logo, inspired by The Church where it all began. The logo draws elements from The Church's original stained glass windows, representing the craftsmanship and the level of detail that is put into the making of our beers. The varied colours from the stained glass are reflected in our variety of beers. They also speak to the value we place in community, creativity, collaboration and diversity. We're collaborators, not competitors.  And finally, like the multi-coloured glass, we too are more brilliant as a whole.