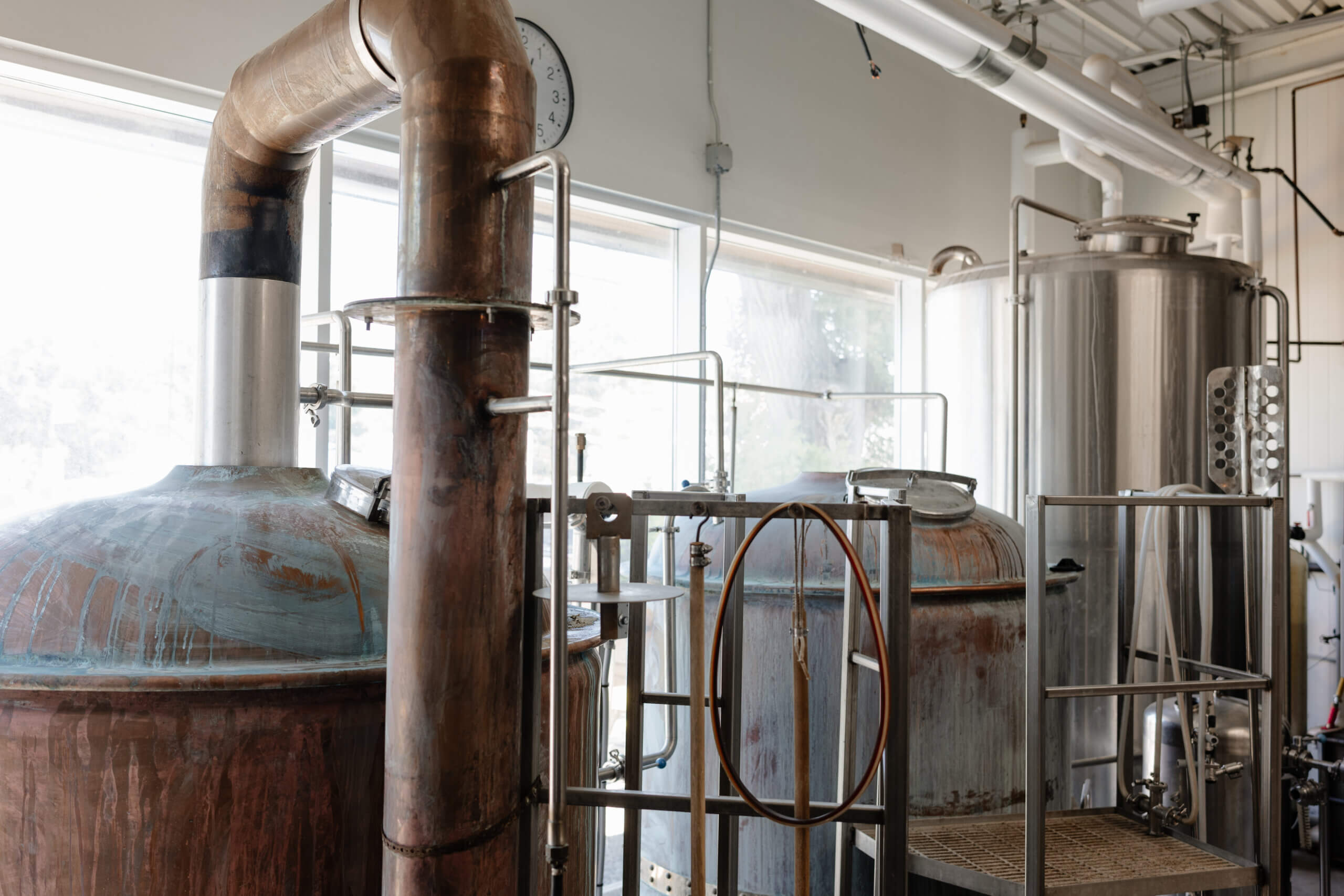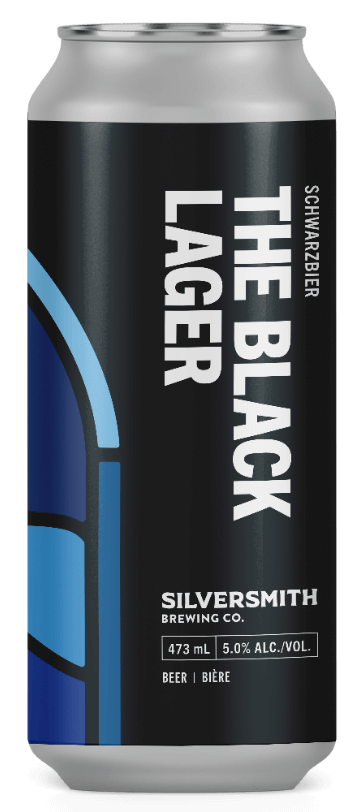 The Black Lager
This is the beer that started it all for us. Canada's most award winning Schwarzbier. And we've been perfecting it for over 10 years. An opaque dark brown colour with a creamy tan head. Balanced flavours of toasted malt, chocolate, and coffee. Become a black lager fanatic today.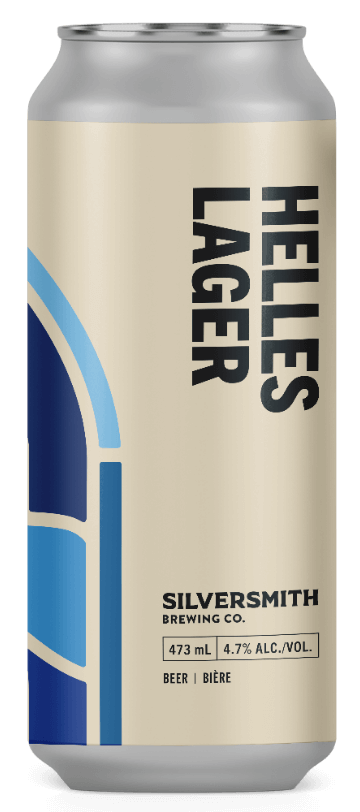 Helles Lager
Planning on raising a little hell tonight? A translucent straw colour with a long-lasting white head. Flavours of malty sweetness and floral noble hops. Chilling this beer in the fridge will ensure that you end up bright-eyed and bushy-tailed in the morning!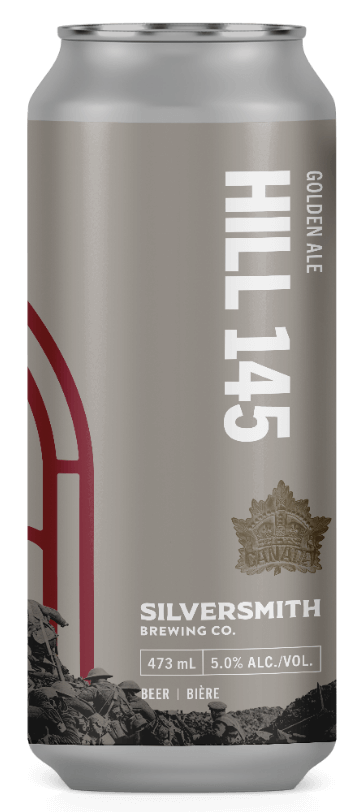 Hill 145
Pours a light golden yellow, with a white head. Refreshingly malty, with slight citrus flavours, and floral aromas from noble hops. Pairs well with crispy chicken club, fresh cut fries, and those "golden hours of the day."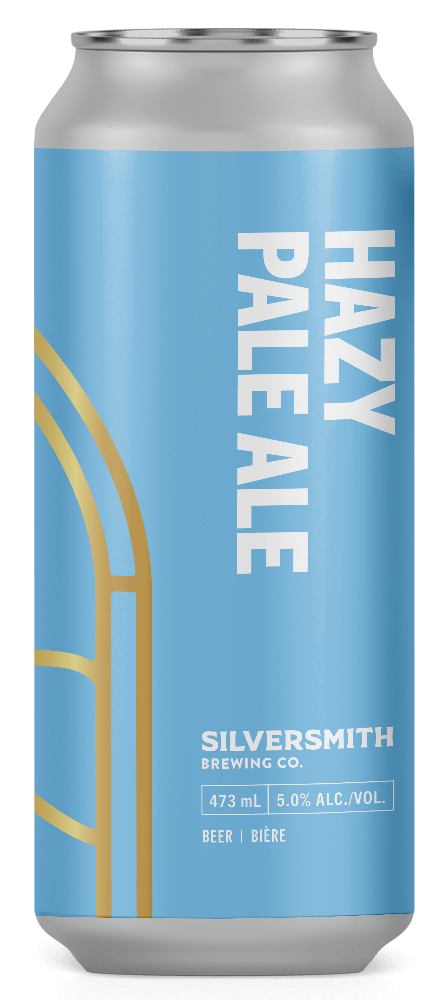 Hazy Pale Ale
Perfect for days spent under a patio umbrella. A Hazy Pale Ale of golden straw with a billowing white head. Aromas of lemon grass, meyer lemon, and stone fruit. Fruity flavours translate from the aroma with a full body and lasting finish.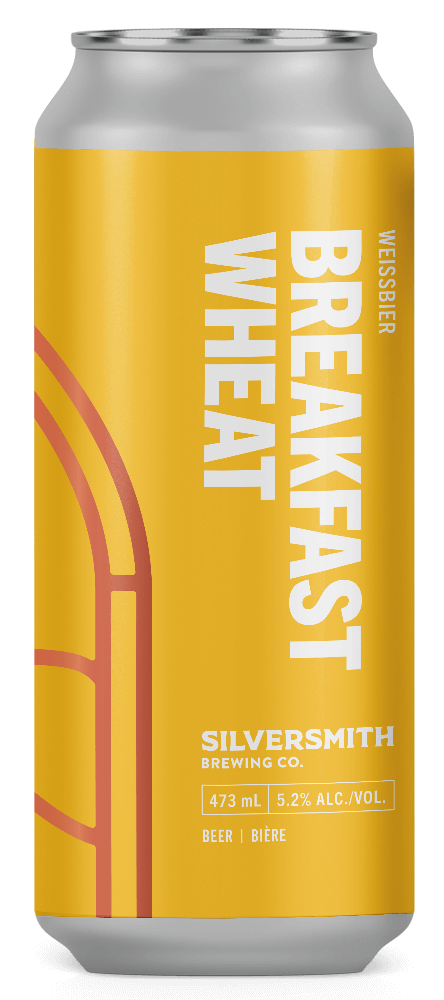 Breakfast Wheat
Brewed in the classic tradition of the Weissbier style, this is an unfiltered ale. The brewer's yeast is left in suspension, making the beer slightly cloudy. A golden-yellow colour with a white pillowy head. Flavours of banana and clove. Light to medium-bodied on the palate with a fruitful revitalizing finish.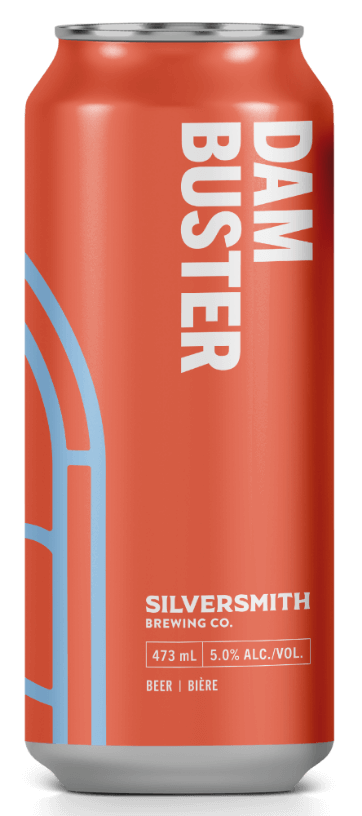 Dam Buster
A true Extra Special Bitter. Clear with a deep copper colour, lightly carbonated and a light head. It's beautifully balanced with slight hop bitterness and caramel sweetness. Flavours of orange, heritage apples, and black tea. Medium-bodied on the palate with a rich malt accent and notes of biscuit is held in balance by a pleasingly drying bitterness.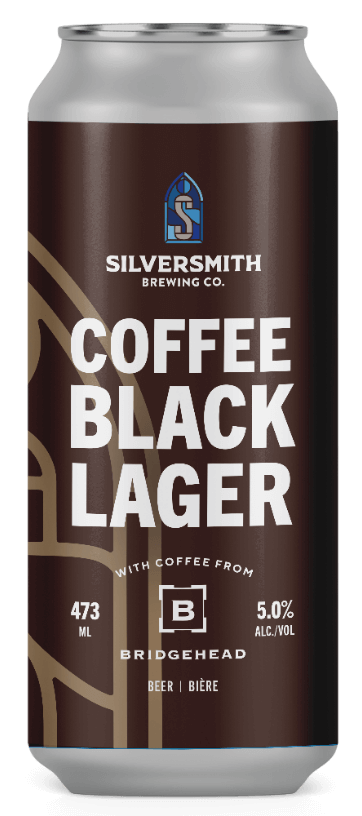 Coffee Black Lager
Silversmith Brewing Co. and Bridgehead Coffee have teamed up to combine the flavours of The Black Lager with a custom blended roast from Bridgehead Coffee. Pours a black body and tan head with roasted coffee on the nose and hints of toasted grain.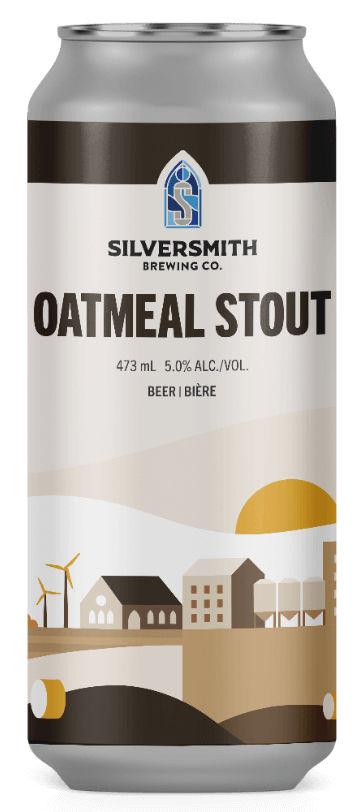 Oatmeal Stout
Silversmith Brewing Co. and Black Oak Brewing have joined forces to make this delicious collaboration. A silky smooth, full-bodied roasted ale. You can look forward to more award winning craft-beers from this partnership. Welcome Ken Woods, Adam Shier and Hollisha Francis! Or as we like to say, "Somebody loves you."